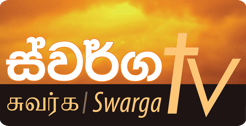 Swarga TV is a Christian television station that was established in 2010 with the aim of spreading the message of faith to viewers across Sri Lanka. Since its launch in 2011 with just three staff members, the station has grown rapidly and has become one of the leading Christian television stations in the country.
Initially, the station's broadcasts were limited to the LBN cable network, with an audience of around 6,000 viewers. However, in 2014, the station expanded its reach to the Jaffna area, reaching an additional 50,000 viewers. In 2015, Swarga TV partnered with Dialog TV, a satellite TV operator, and began broadcasting island-wide, reaching millions of viewers across the country.
In 2017, the station took another step forward by broadcasting live programs from its studio. Today, Swarga TV broadcasts five programs daily, covering a wide range of topics including preaching, teaching, entertainment, music, and news.
One of the key strengths of Swarga TV is its commitment to producing high-quality programming that is both informative and entertaining. The station produces thousands of preaching and teaching programs every year, as well as game shows, talk shows, musical programs, and a weekly news bulletin.
In addition to its broadcasts on traditional television platforms, Swarga TV has also expanded its reach to social media. The station has a strong presence on all major social media platforms, including Facebook, Twitter, and YouTube, where it produces and shares a wide range of content.
Today, Swarga TV is widely recognized as the pioneer Christian television station in the country, thanks to its commitment to excellence and its dedication to spreading the message of faith. With a talented team of professionals and a growing audience, the station is poised to continue its growth and success in the years to come.
Swarga TV: Spreading the Message of Faith